SUPERCHARGED ME
This is a project that I've developed in collaboration with Kingfisher Treasure Seekers. The idea behind this project is to encourage adults with learning disabilities to access their annual health checks that they are recommended to get. We felt it was important to go with a bold, fun aesthetic to reach people in a different way so that they can engage with it in a way that they haven't in the more traditional marketing methods.
This was essentially a marketing project which involved creating all of the artwork, logos, the website and promotional videos to go along with it.
Visit superchargedme.uk for a more complete look at it but here's a selection of some of the elements.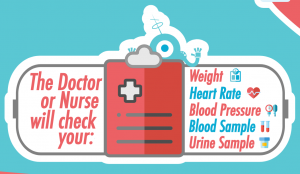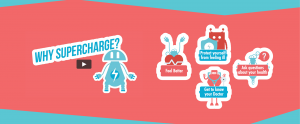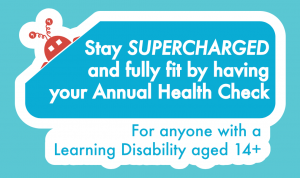 YourTours
YourTours is a new project that I've developed along with Kingfisher Treasure Seekers as part of a "Digital Innovation Grant" from Gloucestershire County Council.
The idea is to provide community spaces in the county with virtual tours to make their venues more accesible, particularly to people who are anxious about going to a new place.
This project involved helping to name it, design the branding, develop the website and actually put the tours together. It's a big project but it's already been a great success.